AIMIS
Placement Portal
ABOUT THE INSTITUE
Anand Institute of Management & Information Science (AIMIS) was established in 2004. The institute was affiliated to Sardar Patel University from 2004 to 2008. It is affiliated to Gujarat Technological University (GTU), Ahmedabad since 2009. AIMIS is approved by All India Council of Technical Education (AICTE), New Delhi.
The primary objective of the institute is to impart value based education by providing aspiring young and building future managers with managerial & administrative training at the post graduate level and thereby creating human assets in the society.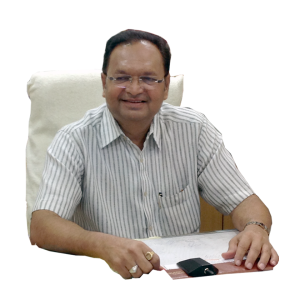 FROM THE DESK OF THE PRESIDENT
Dear Recruiters,
The motive of Shri Ram Krishna Seva Mandal is to help society to develop towards a better future. We believe in providing value based education to the students so that they can be better employable candidates and more importantly an individual contributing to the organization and the society as a whole. At Anand Institute of Management & Information Science, we ensure that students are in step with the demand of the dynamic environment. The effort is to prepare students for participating in the placement process and getting the opportunities converted into jobs.
The current batch of 2020-22 is blend of students from science, commerce, management & arts with well guided faculty members who follow an integrated approach for broadening the horizons of the students and make them worthy. It is indeed with great pleasure, I present to you the 17th batch of MBA program.
FROM THE DESK OF THE Hon. SECRETARY
Dear Recruiters,
I am eager that Anand Institute of Management & Information Science has bought out the 17th placement brochure of batch 2020-22.
Anand Institute of Management & Information Science was established in the year of 2004 to meet the never ending demand for managers. At AIMIS, we intent to emerge as the leading centre of comprehensive learning. Many salient features make AIMIS a unique place to study.
It is a promise to ourselves and to the society that no student will be left behind as we will work as a bridge for them to reach their destinations. The students have been trained on all parameters of technical skills, soft skills and life skills in such a way that they are, in the true sense, Managers.
I am confidents that this group of professionals will be the torchbearers of your organizations, and I recommend them enthusiastically for your consideration.
We look forward to further strengthen our long-established relationship with the industry in the times to come !!!